Crystal Skull World Day 2016
Admin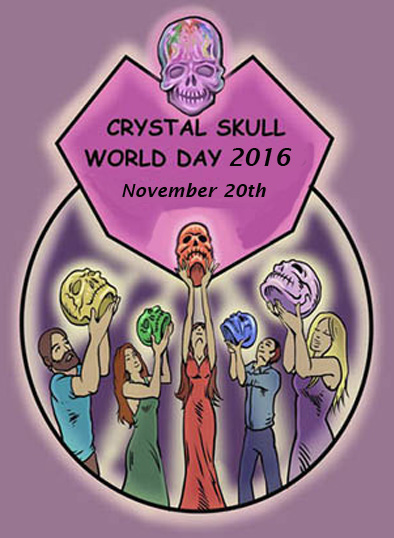 What If every crystal skull guardian in
the world focused on sending a healing energy
to Mother Earth and all life for 25-30 minutes on
one special day? Would you join in? And if so,
what do you think might happen to our world?
CRYSTAL SKULL WORLD DAY
(November 20th, 2016, CSWD 2016)
Uniting the Crystal Skull World Family
in Harmony and Unity
Everyone is welcome ......

This Special Day is brought to you by the Crystal Skull Hearts Council, a group of eleven crystal skull guardians spanning three continents.  You don't have to have your own skull to be a part. We expect well known Crystal Skull Guardian-Teachers, carvers and various indigenous elders/shamans to join us. Be a part of this special day. Below feel free to view the official video shown for CSWD 2014 which still carries the essence of what happens for 2016 --- NOTE: We can't stop the ad that comes up temporarily, click on the "X" in the window!!
(The Crystal Skull World Day 2014 Video, which happened on November 22nd of that
year where many many skull guardians joined us for a five minute meditation -- again
to receive more information about CSWD 2016+ visit: www.crystalskullworldday.com )