CSE Special Membership
Welcome to our new Special Service that we are calling the Crystal Skull Explorer's Special Membership. We are so so excited to be able to offer this amazing collection of information including a combination of the two new novels we are working on as well as the special audio inteviews we have been conductiong with various well known spiritual and paranormal researchers for our own investigations which we have never shared before.  Let us discuss a little bit more now what is included in this new membership based service (meaning you will receive new materials from us every month).
Our Two New Novels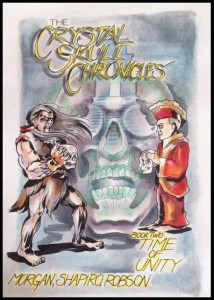 The Crystal Skull Chronicles

- The year is 2016, the world is seeing crazy weather and many catastrophes occuring through the world, with conflicts between nations - it appears as if the prophecies given to many indigenous nations as well as various prophets over the ages is coming true.  In this world is the legend of a crystal skull within the Mayan people - could this skull, which has been hiddens for hundreds of years be a key to help save our world? This novel, actually began as a script for a film but now is being turned into a novel so this story can be told and then ....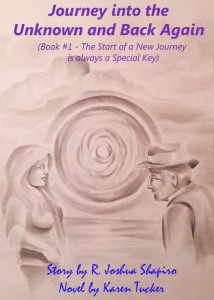 Journey into the Unknown and Back Again
-- Again, this story takes place in our modern contemporary times - we focus on the lives of a special couple who when the book opens are doing one of their normal public tours through the American Southwest, sharing information about the mysterious Crystal Skulls and other World Mysteries, when a sequence of very unusual and profound activities guide the main character Joseph Schwartz about an invitation to travel through a dimensional door and experience what life is like on the other side, in the dimensions we exist between lives ... but what is so special about this journey into the unknown? Will our main character have a way to prove he was there that will turn the world on its head and awaken humanity to their true nature as immortal spiritual beings?

The Offer, Start Reading the Novels Now!!
As Joshua was pondering about a special way to be able to let people read these novels (as they are a labor of love which has been going on since the spring of 2014), one day he was inspired with the following idea.  What if we could let people read these books before they are finished, that each month they could read another chapter or two?  As Joshua has been frustrated having the stories linked to these two powerful novels living inside of him but not having a way to share them with others, but now we do via this membership!
In the case of "Crystal Skull Chronicles", for which this story has gone through its share of different names, it has been with him for about 20 years now.  With no hope at the present, to get the script version of this story made, the project to make this story into a novel was started in the spring 2014. Then all of a sudden, another amazing story struck Joshua one day, right before his birthday and "Journeys into the Unknown and Back Again" became a reality as well.
Besides offering to you in this new membership service just materials from these new novels, we, the Crystal Skull Explorers are sitting on a ton of other materials that we haven't found the right way to share this with others until NOW! Here we have a simple system that can and will make this information available quite quickly and easily.  So as part of the monthly membership we will also be sharing the special audio interviews that Joshua has been conducting since we moved to the Seattle area in 2011.  So you might be asking, who are some of these individuals that Joshua has interviewed so far?  Below is a short list:
Bill Homann (guardian of the Mitchell-Hedges Crystal Skull) -- who else?
Robin Foy (founder of the Scole Experiment Group - the most powerful spiritual circle to contact "Spirit" with absolute proof of Life After Death) -- anyone else?

Jock Brocas (editor of the 'The Otherside Press', talented spiritual medium in his own right ...) -- and then?
Marshall "Golden Eagle" Jack (Paiute Native Elder, special Native Prayer for CSWD 2015, Water Wheel Ceremonies worldwide, guardian of the crystal skull "Goldie")
Kewaunee & Kelly Lapseritis (Spiritual Teachers and Researchers, direct contact with Sasquatch People) -- and?? 
So these digital member files (PDFs, MP3s), are all new materials which will be available each month in which we have never offered before!  Either you can view or listen to these files on-line or just download them to your computer. Only are members will have access to these amazing materials.  And to be frank, we have no idea what other type of information we are sitting on from our world wide travels and investigations that will be periodically added as extra bonuses.
Now, you can try out our new Membership by choosing the FREE 30 Day Trial option - for which we will be providing for you an example of the type of information you can and will receive .... -- or -- if you like what you are reading/listening to within the trial materials or; because you have already followed our adventures over the years and know how dedicated we are to sharing the very best and knowledgable information we have uncovered ...  -- and then -- wish to become a regular member right away, you can pick to either receive portions of One of the Novels we are sharing or you can obtain the next part of Both Novels.
To Sign Up for any of these options you either can choose "Membership Options for You" under the CSE Special Membership menu above or you can click on the link to the Membership Level Option page below at:
http://cse.crystalskullexplorers.com/cse-special-membership/cse-special-membership-options/

Please Note: When you signup for whichever member option you choose, you also will fill out a form to register as a new user of our website - you will be asked besides your name, email and location, to also come up with a user name for your account.  After this, you will receive a special email from us to setup your member password.  Then, in order to obtain or view the new materials we are sharing for this membership (each month), you will sign in to our website. You also will be able to maintain the status of your membership (to change your contact info, expand your membership, changes to your email, etc ...) this way too. Lastly to become a paid member, we accept payments through paypal (which will let you use their service if you are not a member but have a credit card) or if you email us we will explain how to join if you prefer to send a check or money order.
We also plan to offer special discount on other products we will be selling from time to time to the members of the CSE Special Membership (CSESM) as our way to thank you for your support.  Be aware that the fees we collect from the membership not only will assist us to get our novels done in a more proper fashion (and of course when the novels are ready whether in an e-book form or printed edition, you will be the first people we will offer this too again at a substantial disocunt) but are supporting our work with our various spiritual projects and to continue to collect more vital information about the transformation of our world.

So are you ready to join us on this journey?  If so, then again click either on the link above or find the Member Options entry under the CSE Special Membership Menu.  We look forward to have you become one of our new members soon,
Thank you, in peace and light alway
Joshua Shapiro & Katrina Head
the crystal skull explorers