Every Monday Night on the




Inception Radio Network




(9 - 11 PM ET; 6-8 PM PT)
Join Joshua and Katrina once a month as guest co-hosts of this amazing radio show as
they share with you information about the most special subjects of today dealing with
everything from the crystal skulls to UFOs, to all aspect of the paranormal, World Mysteries
and more. They will be inviting some of the most well known authors, speakers and
researchers to join them on the show to accomplish this. They are one of four guest co-hosts
that appear on this weekly radio show regularly linked to the group, E.P.I.C. Voyagers.
Joshua actually was one of their first guest to appear on this radio show in July of 2011.

To Listen to the Current Show Broadcasting,
Click on the Link below:
http://www.inceptionradionetwork.com
(To hear the current show click on the "Listen Live button" on this page,
or to hear the Crystal Skull Explorers' Shows, Past and Future see below.
This is the same page to go to for the Shows done by the Explorers)
--------------------------------------------------------
EPIC Voyagers Radio Shows (2016)
with the Crystal Skull Explorers
List of Shows Broadcast by the Latest Date Aired
(Shown Below are the next Radio Shows we have Scheduled Coming Up,
at the bottom of this page is further details of each program ....)
Monday, November 28th, 2016


Laura Eisenhower & Missy Hill



List of Shows Already Broadcast by the Latest Date Aired
(The Radio Shows are in an mp3 format - you can either listen to the
radio show via your browser or download the show to your playing device.)
Monday, October 24, 2016
with Carl Calleman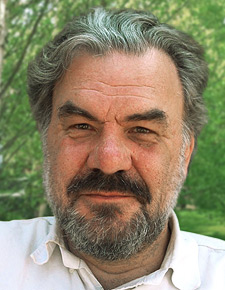 (Mr. Calleman, born in Sweden, is known for his studies into the
importance of the Mayan Calendar and how it describes what lays ahead for
humanity.  In this interview we discussed not only the calendar but his latest
two books, "The Global Mind and  the Rise of Civilization", (released in the
early part of 2016) where he explains how our brains receive
consciousness  from  the global mind, which upgrades human consciousness
plus his next book out in December 2016, Nine Waves of Creation, where
he shares about these vibration waves which come from the Cosmic Tree
and effects our ability to wake up into higher wisdom and universal knowledge.
[ Listen to Radio Show On-line ] / [ Download Radio Show ]
Monday, September 26th, 2016
with Barbara Hand Clow and Sarah Bicknell
(Barbara Hand Clow spoke in the first hour, she is a well-known
famous author of several breakthrough books and a spiritual
teacher, spoke about her new book, her first novel and how
various aspects in the story reflect the transformation taking
place in our world. Sarah Bicknell is a student of various
indigenous elders and leads and teaches other about the
importance of ceremony and dreams and leads the Turtle Dance)
[ Listen to Radio Show On-line ] / [ Download Radio Show ]
Monday, August 22nd, 2016
with Patricio Dominguez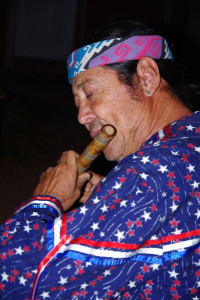 (Patricio Dominguez is a Tiwa Medicine Man and Elder who is very
respected within the world and the Native communities. On this show
he explains with simple words and ideas how the Indigenous People in
the world understand life and what is important to all of humanity to
survive and live in peace together - very thought provoking show.)
[ Listen to Radio Show On-line ] / [ Download Radio Show ]
Monday, August 1st, 2016
with Madeline Gerwick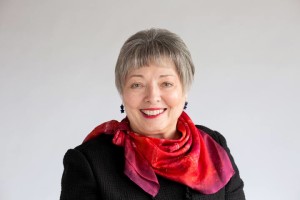 (Madeline is an amazing astrologer who explains on this show how
astrology works, we look into the future our our world and the results of
the presidential election by what astrology says and how astrology can
tell you the right moment to begin projects with guaranteed success.)
[ Listen to Radio Show On-line ] / [ Download Radio Show ]
Monday, June 23rd, 2016
with the Crystal Skull Explorers


(Joshua and Katrina talk about the all aspects of the crystal skulls
and their work with these special crystalline objects, why they are
important for the future and discuss their personal experiences)
[ Listen to Radio Show On-line ] / [ Download Radio Show ]
Monday, June 11th, 2011
with the Joshua Shapiro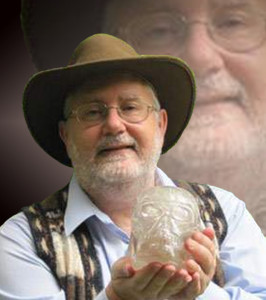 (Ken Cherry, the founder of E.P.I.C. Voyagers interviews Joshua as
they talk about everything Crystal Skull, and more ............)

List of Shows to be Broadcast by Date to be Aired
(Below are the future shows we plan to be doing, again if you
go to Inception Radio Network the website shown above, and click
on the button "LISTEN LIVE", you can hear these shows.)
Monday, November, 28th, 2016
with Laura Eisenhower & Missy Hill

(This show will be a type of panel discussion with Laura, Missy and Katrina
guided by Joshua, as we will be speak on a wide range of subjects from UFOs,
to the true history of our world, to cosmic consciousness and more. Stay tuned,
as we have more details of this show it will be posted here ....)
Unfolding of the Crystal Skulls
and other World Mysteries
with the Crystal Skull Explorers
Radio Shows aired in 2014

(In 2014, through the help of our friend the "Mad Painter" and Revolution Radio
we were able to broadcast a series of radio shows interviewing various amazing
guests from July 27th through October 26th. Below is the link to our last show of
this series which has links to all the other shows. The guests we spoke to included
a member of the Crystal Skull Hearts Council for Crystal Skull World Day, a Mayan
Daykeeper - Jose Federico Munoz, Crystal Skull Guardian and Teacher - Maya Massar
and Mark Ireland (Paranormal Researcher) & the Mad Painter (Radio Show Host))