Welcome to the New Crystal Skull Explorers Website
Joshua Shapiro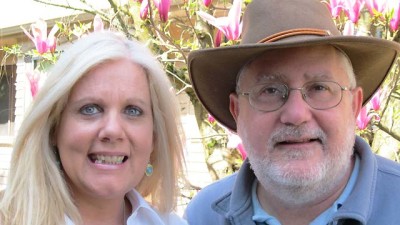 We Have Been Waiting a Long Time
to Share this New Website with You!!
Hello and welcome to the new version of our Crystal Skull Explorers' Website.  It is a great honor and joy for us (Katrina and Joshua) to finally make this vision and dream a reality.  For a long time we have been using outdated methods to have our website and it took us to the beginning of 2016 to finally bring a new website for our extended family in the world into reality. We hope you enjoy your visit with us.
What is New Here?
Our goal is to eventually bring over all of the pages and information we have shared about the crystal skulls into one website with the advantage of using the system known as "Word Press" to make it easier to find all the information, special articles, stories and the resources we offer. This website is not completed by any means and is a work in progress but we will continue to build it up as we go into 2016 and beyond.
Here we are able to offer our new membership service which we have called "CSE Special Membership", which will allow the members of this service to read the new novels we are writing (basically a chapter each month) even though the novels are not done yet - as well as hear from amazing spiritual teachers and researchers we have interviewed.
Our visitors are able to interact with us on-line via your comments and also we can now invite special writers and contributors to also be able to share their own writings and spiritual wisdom here.
Finally, people who are using their mobile devices or tablets, this new version of the website will be able to be viewed and interacted with properly.
Key Sections on the Website
A brief description of key parts of our website are here:
About Us - here is background information about us, your crystal skull explorers and our crystal children;
Blog - here you will be able to view the last 20 blog post made on the site
CSE Special Membership -- is about our new membership service to view our new novels, the audio interviews and much much more ...
Disclosure Chronicles -- an imaginery story through the mind of Joshua about a possible scenario how "UFO Disclosure" could happen in the near future - it is free to view this series of blog posts which will comprise this story ...
Katrina's Blog -- is inspiration writings that periodically come to Katrina
Shop -- various books, crystals and crystal skulls we have available to our members to help enhance you on your personal spiritual path
Articles - Special articles that have been written over time, linked to the spiritual, paranormal and the crystal skulls
Archives - Very old articles, that we have done on our prior websites from the early 1990's
CS (Crystal Skull) Connection Tour 2015 - A special journey to Australia, Spring of 2015, sharing about the crystal skulls, there is a full travel report with lots of photos from each stop.
Side Bar Column (left or right side of page) -- has a search function, link to our free e-book and on-line newsletter, as well as the archives of all the blog posts we have seen posted to this site by time
Top and Bottom of Each Page - the main menus are on top to take you to various parts of the website and at the bottom is contact information to reach us, visit our facebook group, see our recent posts on twitter or help us with our spiritual work with your donations.
------------------------
We hope you enjoy your visit with us
to Peace and Light always,
Joshua and Katrina
your crystal skull explorers